How To Oil An All American 225 Can Sealer
An important step to take to ensure your can sealer is performing in an optimal manner is to keep it well oiled. For this tutorial, we will show you how to All American 225 Can Sealer and which oil to use with it. All can sealers sold from Wells Can will include some mineral oil, so you won't have to purchase anything extra if you've acquired your machine from us.
Prepare your oil
The first step is to use the included tube of mineral oil we sent you, or acquire some food grade mineral oil to complete this tutorial. It's quite common and can be acquired at any local hardware store or from Wells Can.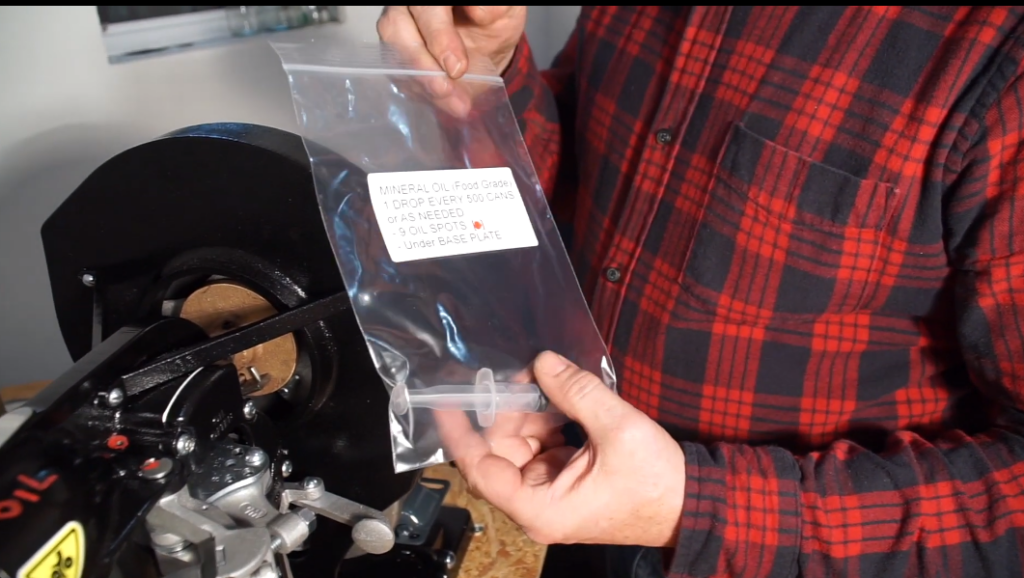 Where to oil the All American 225 Can Sealer?
There are nine important parts to place a drop of mineral oil on and when you buy an All American 225 from Wells Can, we will highlight those areas in red for you to reduce confusion.
How much oil to use on the All American 225 Can Sealer?
For each spot that needs oil, you only need a small drop per spot. You can use a little bit more, but one drop is the recommended amount.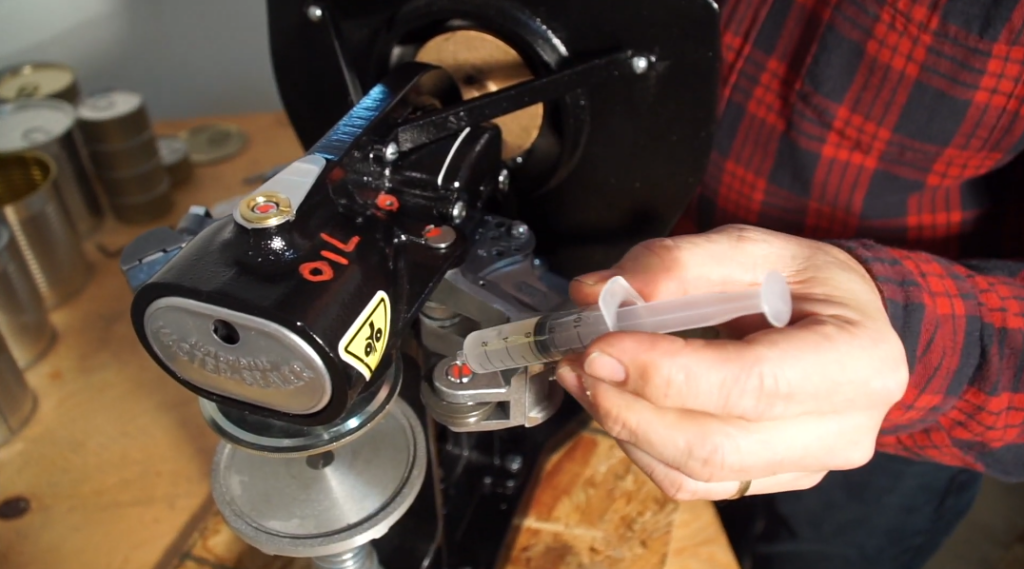 Oiling your base plate
One place people sometimes forget to oil is the base plate you're using on the canning machine. Apply a small amount of oil to the base plate as well. This will ensure the base plate can turn freely without any excess friction.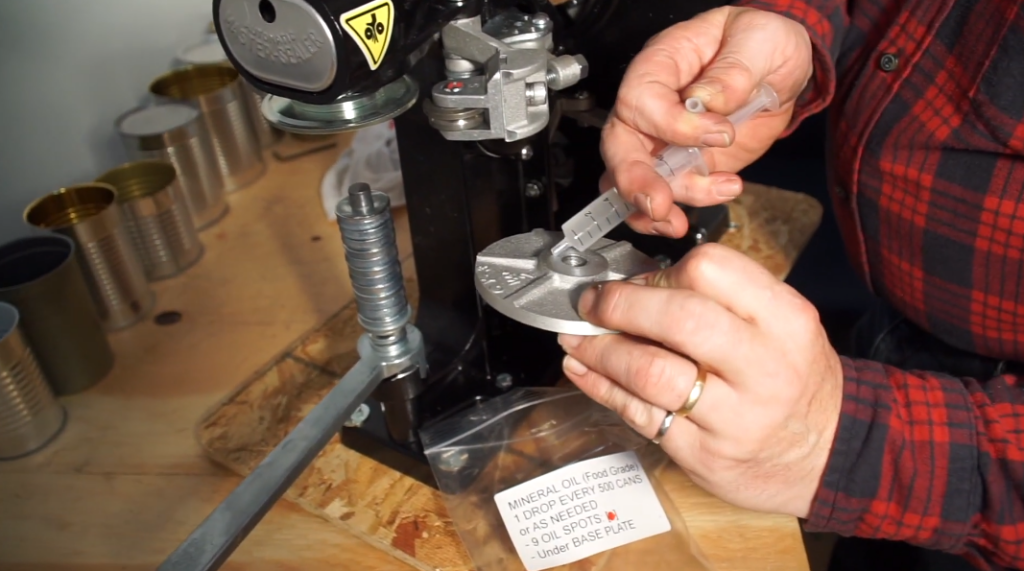 Thanks for reading our guide on how to oil an All American 225 canning machine.
This article was written by MH.